FRP tank is essentially a composite non-metallic material with strong performance, which is made of resin and glass fiber with insulating properties by machine. It has strong ability to withstand corrosion, strong strength, long service life, and very flexible design. Due to the high-quality characteristics of FRP tanks, it is determined that it will be widely used in various fields. Gradually, FRP tank manufacturers are essentially composite non-metallic materials with strong performance. The performance of fiberglass is made by machine. It has strong ability to withstand corrosion, strong strength, long service life, and very flexible design.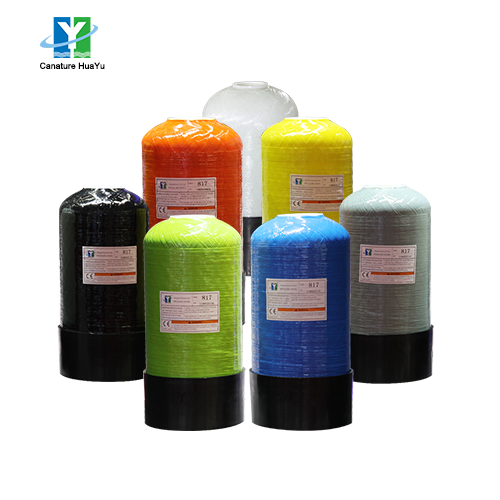 Glass fiber reinforced plastic storage tanks have the characteristics of corrosion resistance, high strength, light weight and long service life. Because of its flexible design and strong craftsmanship, it can be flexibly designed and used in different industries such as chemical, environmental protection, food, pharmaceutical and other industries. It is gradually replacing carbon steel and stainless steel in most market areas.
FRP tanks have the following good properties:
1. The thermal conductivity of FRP tanks is very good.
a. According to the actual needs, we can randomly design a variety of products to meet the various requirements of users.
b. We can use a variety of optional materials to meet the various necessary properties of the products required by users.
2. Finally, the designability of FRP tanks is very good.
3. The anti-corrosion performance of FRP tanks is very good.
FRP tanks are good corrosion-resistant materials, and have good resistance to substances in the air, water quality and various oils. It has been applied to all levels of anti-corrosion.
4. The anti-electric performance of FRP tanks is also relatively good.
FRP tanks are also very good insulating materials for the manufacture of insulators. A material that can still protect a good insulator at high frequencies of radio waves.
How to use the FRP tank filter:
1. The filter must have an effective grounded power supply, so as to ensure the safety of the equipment and the safety of the operator when using the equipment.
2. First, we connect the FRP tank to the filter through a pipeline, and then connect the raw material tank that enters the FRP tank, so that the substances that can form scale in the filter water will be filtered before the raw material enters the FRP tank. Filter out so that the water entering the tank does not scale again.
What are the advantages and features of the new storage tank:
FRP tank is a new type of storage tank that has appeared in recent years. It is mainly a new type of non-metal composite material synthesized by glass fiber and resin materials through computer-controlled equipment. The relevant characteristics of the equipment are very stable, and it has the advantages of high strength, corrosion resistance, long service life, etc. It can be used to store raw materials and product materials in many industries, and has been widely promoted.