In recent years, water softeners have gradually appeared in the public eye, and more and more people have questioned whether water purifiers and water softeners are the same. Many people mistake water dispensers and water purifiers for one type. To better understand these two products, I compared water purifiers and water purifiers. The difference between a water softener and a water purifier lies in its working principle, purpose and post-maintenance.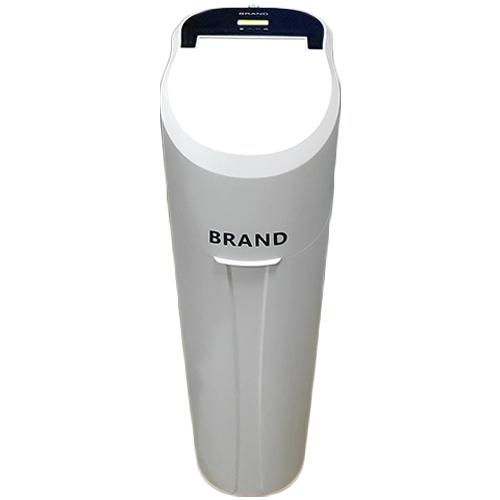 1. It works differently.
1), the water purifier actually mainly uses two technologies, RO reverse osmosis technology and ultrafiltration technology. The activated carbon adsorption, PP surface, and high-purity KDF filter of the equipment can achieve water purification, effectively removing harmful substances such as sediment, rust, suspended solids, colloids, bacteria, viruses, and polymer organic matter in the water.
2), the soft distributor is mainly two softening technology, ion resin exchange technology and nano crystal technology. The principle of ion resin exchange is to remove calcium and magnesium ions in water through ion exchange resin, reduce water hardness, and achieve the effect of converting hard water into soft water.
2.Different uses.
1) The water purifier can effectively remove harmful substances in the water, improve the safety of domestic water and improve the taste.
2) The water softener mainly removes calcium and magnesium ions from tap water, reduces the hardness of water, and converts hard water into soft water. Soft water does not contain or less calcium and magnesium ions, and it is not easy to combine with soap base to form soap scum.
3. Post-maintenance is different.
1) The soft distributor is relatively simple in terms of later maintenance. The hardness ions in the resin can be replaced by recycled materials (softening salt), and the softener can continue to be used.
2) The water purifier uses a variety of filters. When the specific use time is reached, it can be regularly maintained and replaced.
What's the difference between a water softener and a water purifier? From the perspective of principle and use, water purifiers and water softeners are two products with different functions. The water purifier makes our living water healthier and safer, while the water extender makes the skin healthier, enhances the skin's hydrating and moisturizing ability, better exerts the skin care absorption effect, and makes the skin more moisturizing. Both water purifiers and water softeners are good choices to improve our quality of life, and it can be said that no one can replace anyone.