A water softener cannot reduce the total salt content of the water in the process of softening it. Widely used in hot water boiler systems, heat exchange systems, industrial cooling systems, central air conditioning systems and other water equipment systems. So, what is the working process of a water softener?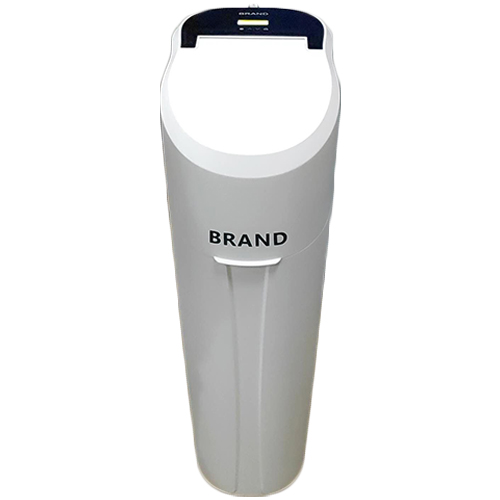 How does a water softener work?
Five processes of work (sometimes called water production, Hedong), backwashing, salt absorption (regeneration), slow washing (replacement), and quick washing. All the procedures of different softening water equipment are very close, but due to the difference of the actual process or the need of control, there may be some additional procedures. All water softening equipment based on sodium ion exchange is developed on the basis of these five processes. (The fully automatic softened water equipment increases the brine re-import process.)
Backwashing: After working for a period of time, the equipment intercepts a large amount of dirt introduced into the raw water on the resin. After the dirt is removed, the ion exchange resin will be completely exposed, and the regeneration effect can be guaranteed. The backwash process is that water is flushed from the bottom of the resin and flows out from the top to wash off the dirt intercepted at the top. (Albert Einstein, Northern Exposure) This process usually takes 5-15 minutes.
Absorbing salt (regeneration): The process of injecting brine into the resin tank, the existing equipment uses a brine pump to inject brine, and the fully automatic equipment uses a special built-in injector to inhale brine (as long as the water has a certain pressure). In the actual working process, the regeneration effect of brine flowing at a slow speed is better than simply soaking the resin in brine, so the softening water equipment is regenerated by the slow-flowing resin in brine. This process usually takes about 30 minutes. The actual time affected by the amount of salt. Slow rinsing (replacement): The process of slowly rinsing the salt in the resin with raw water at the same speed after draining the resin with salt water is called slow rinsing. In this flushing process, there are still many functional groups of calcium and magnesium ions exchanged by sodium ions, so according to practical experience, this process is the main process of regeneration, so many people call it replacement. This process is usually the same time as soaking the salt, which is about 30 minutes.
Quick wash: In order to get rid of the remaining salt, it is necessary to use a flow rate close to the actual working flow rate, using the marshal to wash the resin. The last water in this process should be the number of years of compliance. (David Asher, Northern Exposure (US TV), Season Quotes) In general, a quick rinse process is 5-15 minutes.
The above is "what is the working process of the water softener". To use cleaner water, you must use a tank to purify the water in order to use healthy water.