With the continuous improvement of synthetic resin production technology, the use cost of synthetic resin has been continuously reduced, so that a large number of resin components can be used to make various utensils. For example, it is used to make glass fiber reinforced plastic storage tanks. common applications. This kind of tank made of resin material has obvious features and advantages, especially the corrosion resistance and electrical insulation are several times that of the traditional ordinary tank. Let me introduce to you some other features of this tank.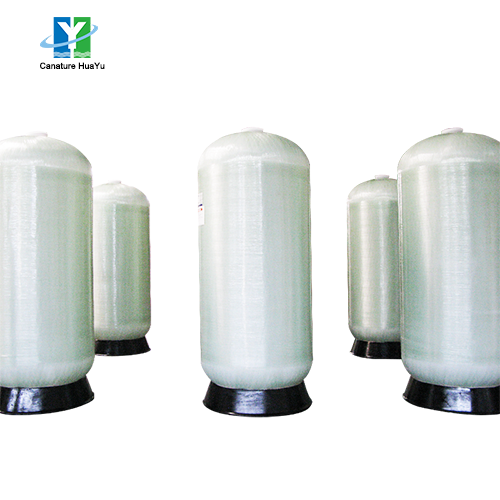 The overall weight of the tank made of glass fiber reinforced plastic material is lighter, and the strength is much higher than that of the tank made of traditional steel material. If you look at the specific gravity of FRP storage tanks, the specific gravity is only 1/4 of ordinary steel materials, and about 1/3 of the specific gravity of aluminum materials, so this kind of thing is particularly light, and then the mechanical strength is basically the same as that of carbon steel. , the tensile strength and bending strength are even better than ordinary steel materials. And the ability of this tank to withstand chemical corrosion is particularly good, mainly because the chemical corrosion of metal is mainly electrochemical corrosion, and the glass fiber reinforced plastic material itself does not contain metal materials, so it is very good to avoid electrochemical corrosion. For example, the corrosion of acid and alkali salts is ineffective for FRP materials. This tank is made of glass fiber reinforced plastic and has good electrical insulation properties. The main reason is that the tank itself is made of synthetic resin and glass fiber, and these two materials themselves are a good high Therefore, the tank body can achieve a good electrical insulation effect.
Several important features and advantages of FRP storage tanks are briefly discussed here. Of course, this kind of tank has many uses, some are used to store water, and some are used to store other materials. This kind of tank has many applications in the civilian field, in the commercial field, in the industrial field, and even in the military field. There are many domestic manufacturers that can produce this kind of tank, and the output is very high. In addition, the price is also very suitable. If you have a demand for this kind of thing, you can directly contact the HUAYU FRP tank manufacturer. At that time, the manufacturer can The design and production are carried out according to the needs of various aspects such as the size and structure provided by the user, so as to ensure that the tank can meet the requirements of the user in all aspects.